Grand Circle Cooperation
Grand Circle Travel offers distinctive international vacations for experienced Americans
Work With Grand Circle Cooperation
About Grand Circle Cooperation
A global enterprise committed to changing people's lives, Grand Circle Corporation (Grand Circle) specializes in trips of international discovery for Americans aged 50 and older. The privately-held company has served more than two million travellers since 1958.  With headquarters in Boston and 30 regional offices worldwide, Grand Circle employs more than 1,000 Associates, Program Directors and Trip Experience Leaders (guides), and ship nautical and hospitality crew on six continents. 
Company owners Alan and Harriet Lewis acquired Grand Circle Travel in 1985 and have built a dynamic, award-winning company dedicated to:
Offering high-impact experiences to its travellers;
Creating a stimulating workplace for its employees; and
Building strong communities through philanthropy and volunteerism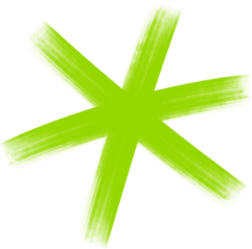 Grand Circle's commitment to changing people's lives extends to its associates, its travellers, and the communities where Grand Circle lives and works. The company strives to create a stimulating work environment with opportunities for personal and professional growth, including hands-on learning and training programs, performance management, and volunteer service. Grand Circle encourages high performance grounded in a strong set of corporate values: open and courageous communication, risk-taking, teamwork, thriving in change, speed, and quality.

In support of its culture of open communication and teamwork, the company regularly holds corporate meetings at its Boston headquarters, experiential off-sites at the company's 400-acre outdoor leadership centre, and regional forums around the world where employees convene to resolve hot issues, set goals, and measure results.  Grand Circle associates enjoy many innovative and generous benefits, among them paid sabbaticals, free or reduced international travel, flexible work time, health and wellness classes, tuition reimbursement, and more.  
 
Commitment to Giving Back
In 1992, the Lewises established the nonprofit Grand Circle Foundation to support the communities in which Grand Circle works and travels, including some 300 humanitarian, cultural, and educational endeavours worldwide, including 100 schools, in 75 countries.  Grand Circle Foundation is an entity of the Lewis Family Foundation, which has pledged or donated more than $225 million since 1981.  In the last 29 years, the Foundation's Community Service Team, led by Grand Circle associates, has donated more than 100,000 hours of service to local non-profits.  More than 90 per cent of associates participate each year in over 75 events around the globe.

For its efforts, the Foundation has received Travel + Leisure magazine's 2013 and 2010 Global Vision Award, the Tanzania Tourist Board's Humanitarian Award, and more than a dozen other citations and awards from tourism associations worldwide. Chairman Alan Lewis has been honoured with the Committee to Encourage Corporate Philanthropy's Excellence Award for CEO innovation and leadership and Ernst & Young's New England "Social Entrepreneur of the Year" Award.
 
The foundation upon which their company is built, how their values shape their decisions, give direction to their growth and allow them to measure their progress.
Open and Courageous Communication
Risk Taking
Teamwork
Speed
Quality
Thriving in Change