NIQI
National Institute For Quantum Integration
Work With The University of Glasgow
The UK Government's Department for Science, Innovation, and Technology is set to invest in six ambitious new projects, one of which is the Pilot Accelerator for a National Institute for Quantum Integration at the University of Glasgow. This project aims to build an engineering capability, led by the University of Glasgow's James Watt Nanofabrication Centre (JWNC), to aid the growth of the Scottish photonics and quantum cluster. The investment is part of the Glasgow City Region's share of £100 million Levelling Up money, which will support a total of 11 projects in and around the city.
The growth potential of the photonics and quantum markets in the coming decades is enormous, and the Pilot Accelerator for a National Institute for Quantum Integration project seeks to capitalise on this. It will appoint design, test, fabrication, and systems engineers to build on the embedded expertise and skill of the JWNC and senior University of Glasgow researchers. The project aims to enable industry to deliver innovative products that open up new markets, further accelerating the booming innovation economy of the Glasgow City Region.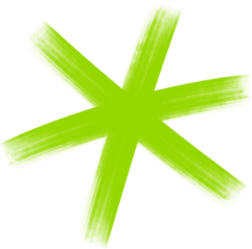 Ambition and Exellence 
They strive for excellence through their work
They defend academic freedom globally
They recognise and celebrate shared success
They have an unrelenting focus on development
Curiosity and Discovery
They innovate and solve problems together
They lead by influence and example
They engage with lifelong learning and personal development
They learn from their mistakes
Integrity and Truth
They uphold honesty, integrity and fairness
They share our work widely and generously
They do the right thing, not the easy thing - or they don't do it
They take responsibility
An Inclusive Community 
 They are one Glasgow team, and they care for and respect one another
They advocate for diversity and believe in variety as a vital part of a healthy university
They champion education as an engine for social progress
They practise and advance sustainability
What makes The University of Glasgow different?
This team will work alongside senior UofG academics and use the world-class facilities of the University's JWNC to deliver industry-defined nanofabrication component and component integration projects in emerging quantum technology applications. These proof-of-concept prototypes will de-risk onward commercial investments and shorten time to market.
The structure of the centre has been designed for long-term sustainability. From the outset, the management team will work to identify additional projects beyond the initial delivery phase that attract industry and other funding and ensure the long-term future of the centre as an important Scottish asset.