The Scotch Malt Whisky Society
A malt whisky club like no other
Work With The Scotch Malt Whisky Society 
About The Scotch Malt Whisky Society 
The Scotch Malt Whisky Society (SMWS) is an organization that was formed from the unconventional. They think a little bit differently and have made it their mission to build their whisky community by offering a valuable membership experience that attracts and inspires involvement. SMWS hosts the world's most colorful whisky experiences, bringing members together and having fun along the way. SMWS is recognized for its award-winning whiskies and unique and playful approach.
Today, SMWS is expanding like never before, as the enjoyment of single malt grows globally, and whisky drinkers are looking to learn and explore different experiences. As unconventional experts, any whisky drinker will find themselves in good hands as a member of The Scotch Malt Whisky Society.
What is The Scotch Malt Whisky Society?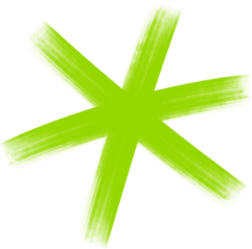 The Society's mission is to grow their membership while ensuring everyone appreciates a sense of belonging to a like-minded community of whisky lovers. That pioneering and challenging spirit continues to guide the Society in everything they do, bringing like-minded whisky lovers together to appreciate whisky in its purest form. They are now renowned as the world's leading whisky club, bringing an international community together to share in a constant variety of exceptional and multi award-winning single cask whiskies, enjoyed at colourful whisky tastings, festivals and events.
From Scotland To The World
The spiritual home of The Scotch Malt Whisky Society is The Vaults in Leith, where they started out in 1983 in a historic but dilapidated building that can still be seen at the heart of their Society monogram. The building has now been beautifully restored, and as the membership of the Society has grown, they have added Members' Rooms at 28 Queen Street in Edinburgh's New Town, at 19 Greville Street in London's Farringdon district, and most recently at 40 Bath Street in Glasgow.
The Society has now established a presence in several countries including Austria, Australia, Belgium, Canada, China, Denmark, France, Germany, Hong Kong, India, Japan, Malaysia, the Netherlands, New Zealand, Poland, Sweden, Switzerland, Taiwan, Thailand, Singapore, and the US. Each branch of the Society releases regular batches of new whiskies throughout the year and hosts events for both members and non-members.